2018 Security of the web site
See the details concerning the security of this web site.
Faux Amis / False Friends 2
See a new article with useful links to explain many more of the confusions between the languages of French and English:
Faux amis-False Friends-2
2018 Current Plans Box & Sorigny Twinning
4 people from Box visiting Sorigny in March 2018 and will be hosted in the village by Twinning Committee Members.
At least 2 people from Box visiting Fontevraud L'Abbaye in April 2018 and hope to meet friends from Sorigny. See http://www.fontevraud.fr/

10-12 people from Sorigny are planning to visit Box and the Gower Peninsula (Wales) in May 2018. See https://en.wikipedia.org/wiki/Gower_Peninsula

02/2018 Box Twinning Signs sent to Box from Sorigny
[Received 12 February 2018]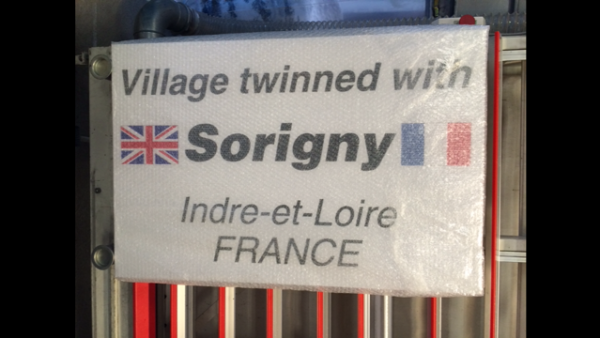 2018 New Year Letters
From the Mayor of Sorigny and John Whitford, Membership Secretary, Box. Click the links to view.
Box Twinning Group Newsletter January 2018 EN
2018 Sorigny Bulletin Esnault Letter EN
———————
Note : Updated Media playlists in Download/Telechargez page (Also on Media page).
———————
The Commune of Sorigny
The aim of this web site is to stimulate and maintain interest in the Twinning of Sorigny with similar European villages. This is supported through the elected members of the municipality and the Twinning Committee. We provide here information about the Committee, its activities in forging a twinning with an English village as well as a lot of information about Sorigny, its facilities, associations and local tourism.
Sorigny is now twinned with Box in Wiltshire and the photo below (click to enlarge) shows the Twinning Sign on entering Sorigny from the north on the D910.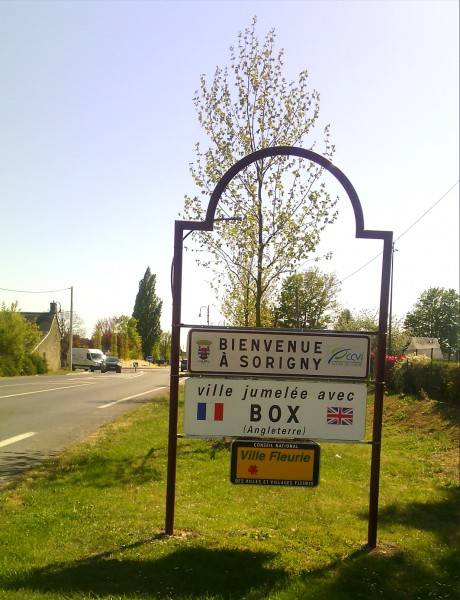 Sorigny is a small French village of the Indre & Loire Department in the heart of the Centre Region. People who live there are called the Sorignois (male) and the Sorignoises (female).
Situated on the main route from Paris – Tours – Bordeaux, Sorigny is only 20 km (12.5 miles) south of Tours and 240 km (149 miles) south west of Paris; 5 km (3 miles) south of Montbazon. See Media Downloads / Telechargements
Sorigny is close to the most beautiful chateaux of the Loire valley (including Amboise, Chenonceau, Villandry, Azay le rideau) and well-known wine producers such as Chinon, Mont Louis and Vouvray.
See all about the Twinning Activities, Sorigny & Box.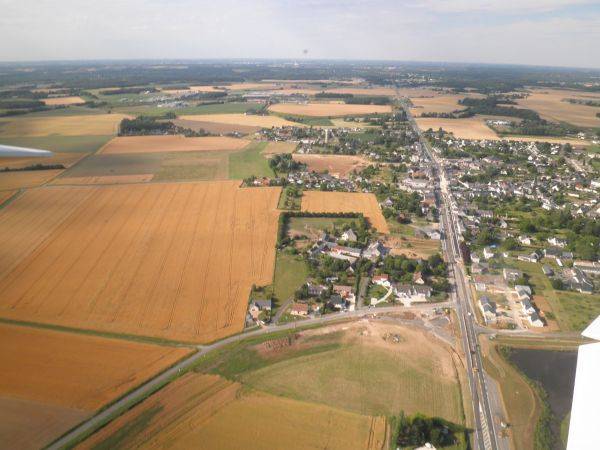 Sorigny: Aerial view towards the north