2022 Latest News / 2022 Les Nouvelles les plus récents
8th September2022 : The Queen has died…God Save the King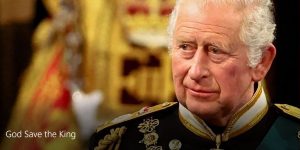 To listen to Kathryn Jenkins version of 09/09/2022 click God Save the King
To see the lyrics and music, see this PDF document: Lyrics of God Save the King
Other recent updates
* Updated Box People & Places 2022 
* Box Twinning Committee (+FR description) 
* Box Twinning Committee Photo Gallery
More updates to follow: research into the lives of Mike & Carole Williams continue…
——————————————————————————————————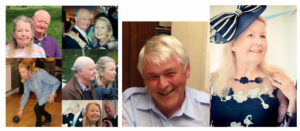 Recent News
Alas, as you know, we have lost them both within a very short time and not long after the loss of another founder.
RIP (Rest in Peace) Carole & Michael Williams & Barry Sims. A very sad period for us all.
Funerals:
Barry Sims:               1st November 2021
Michael Williams:    25th November 2021
Carole Williams:       7th February 2022
———————————————————————————————
See other news: 
Box People & Places 2021
Obituary Barry Sims
Obituary Michael Williams
2021 Guy Fawkes
Jour de Souvenir / Day of Remembrance
2021 November – Art of Sorigny – 10 Fingers
2021 Late September – Correspondence
2021 Mid-September – Committees / Les Comités
2021 Box Twinning article for the press 
Box Twinning Zoom on Sorigny ! / Box Jumelage Zoom sur Sorigny !  
2021 New Developments
Progrès des éoliennes / Progress of the wind turbines 1866 – 2025 ?
For earlier news of last year, see 2020 Sorigny & Box News
For links to all video playlists by year, see the Media page.
————————————————————————————————
The Commune of Sorigny
The aim of this web site is to stimulate and maintain interest in the Twinning of Sorigny with similar European villages. This is supported through the elected members of the municipality and the Twinning Committee. We provide here information about the Committee, its activities in forging a twinning with an English village as well as a lot of information about Sorigny, its facilities, associations and local tourism.
Sorigny is now twinned with Box in Wiltshire and the photo below (click to enlarge) shows the Twinning Sign on entering Sorigny from the north on the D910.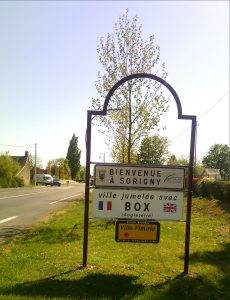 Where is Sorigny?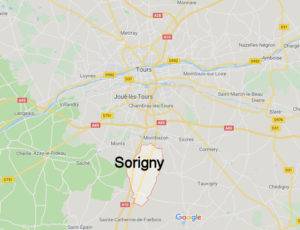 Sorigny is a small French village of the Indre & Loire Department in the heart of the Centre Region. People who live there are called the Sorignois (male) and the Sorignoises (female).
The Indre & Loire is a Community within the Touraine Valley. See the gallery which explains the organisation structure of the 'Touraine Vallee de l'Indre'.
Situated on the main route from Paris – Tours – Bordeaux, Sorigny is only 20 km (12.5 miles) south of Tours and 240 km (149 miles) south west of Paris; 5 km (3 miles) south of Montbazon. See Media Downloads / Telechargements
Sorigny is close to the most beautiful chateaux of the Loire valley (including Amboise, Chenonceau, Villandry, Azay le rideau) and well-known wine producers such as Chinon, Mont Louis and Vouvray.
See all about the Twinning Activities, Sorigny & Box.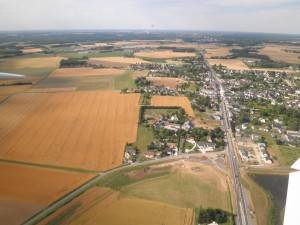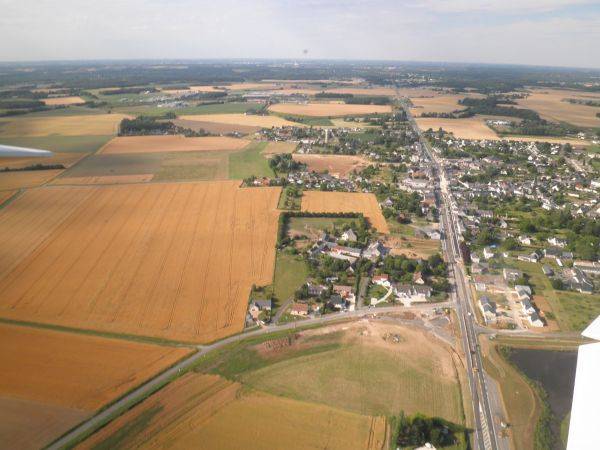 Sorigny: Aerial view towards the north