2021 Latest News / 2021 Les Nouvelles les plus récents
Joyeux Noel / Merry Christmas a tous / to all
Les choses les plus récents de l'histoire de Box

A voir : https://sorigny-comitejumelage.com/2021-12-box-people-places-fr/ 
———————————————————————————————
A voir les autres choses récents : 
Nécrologie de Barry Sims 1947 à 2021 FR
Nécrologie de Michael Williams
2021 Guy Fawkes
Jour de Souvenir / Day of Remembrance
2021 2021 November – Art of Sorigny – 10 Fingers
2021 Fin Septembre – Correspondance
2021 Mi-septembre- Committees / Les Comités
Box Article de Jumelage pour la presse
Box Twinning Zoom on Sorigny ! / Box Jumelage Zoom sur Sorigny !
2021 Nouvelle développements
Progrès des éoliennes / Progress of the wind turbines 1866 – 2025 ?
Pour les nouvelles de l'année passée, à voir 2020 Sorigny & Box News
Pour des liens vers toutes les listes de lecture vidéo par année, consultez la page Media.

---
La Commune de Sorigny
L'objectif de ce site web est de motiver et maintenir l'intérêt d'un jumelage de Sorigny avec d'autres villages Européens similaires. Il est soutenu par les membres élus de la Commune et le Comité de Jumelage. Le site fournit de l'information concernant le Comité, ses activités pour mettre en place  le jumelage avec un village Anglais et également  de l'information sur  Sorigny, ses équipements, les associations et le tourisme local.
Sorigny est maintenant jumelé avec Box, Wiltshire UK et la photo ci-dessous (cliquez pour l'agrandir) montre le panneau du Jumelage en entrant à Sorigny du nord sur le D910.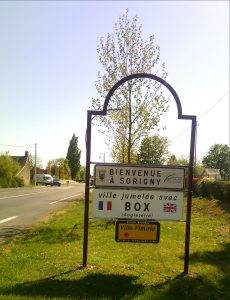 Ou est Sorigny ?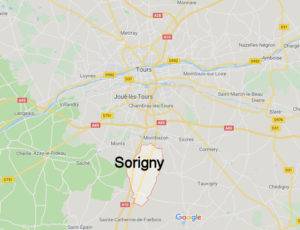 Sorigny est un petit village français du département d'Indre et Loire en plein coeur de la région Centre. Ses habitants sont appelés les Sorignois et les Sorignoises…
L'Indre & Loire est une communauté dans la Vallée de la Touraine. A voir une galerie qui explique la structure de l'organisation de 'Touraine Vallee de l'Indre'.
Située sur l'axe Paris – Tours – Bordeaux, Sorigny est à seulement 20 km au sud de Tours et à 240 km au sud-ouest de Paris; 5 km sud de Montbazon. A voir Media Download/Téléchargements
La commune est à proximité des plus beaux châteaux de la Loire (Amboise, Chenonceau, Villandry , Azay le rideau …) et des vignobles réputés ( Chinon, Vouvray …).
A voir tout des Activités de Jumelages.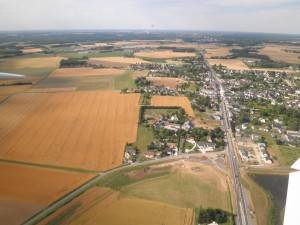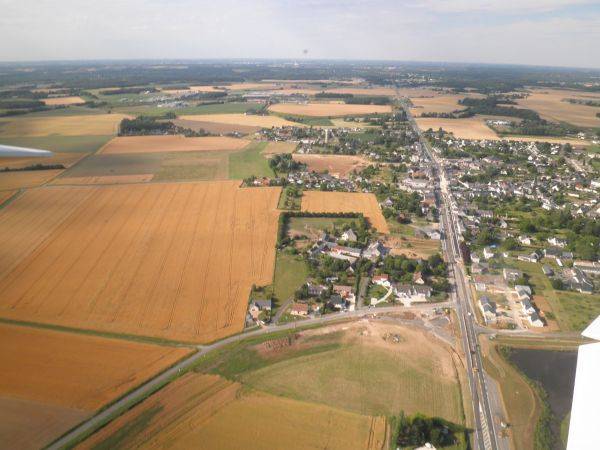 Sorigny : Vue aérienne vers le nord; Aerial view towards the north